A Los Angeles party venue where soirees shine
It starts with an address to impress. Then add the standout design of our boutique hotel: hip without the attitude, stylish sans stuffy. The result is the perfect venue to host that A-list event you're planning – anything from an intimate engagement dinner to a wrap party or alumni reunion just to name a few. And what's a party without fabulous food? Again we elevate your event with sophisticated, creative catering from our Double Take culinary team that will leave your diners dazzled (braised pork sliders with provolone, arugula and onion chutney anyone?). Your dream event venue nestled next to Beverly Hills also features eight flexible party venues that add up 5,000 square feet of exclusive event space. Pair it all with an attentive staff, stellar wine list and artisanal cocktail menu and its clear why your event will be one haute ticket.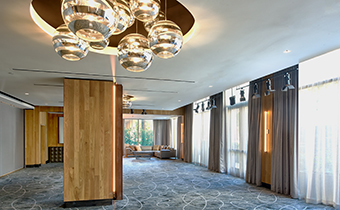 Expansive Event Space
At our hotel, 5,000 is your lucky number. That's the square footage of our eight flexible event spaces ranging from our 6th floor meeting rooms with city views to our sleek and chic Double Take restaurant.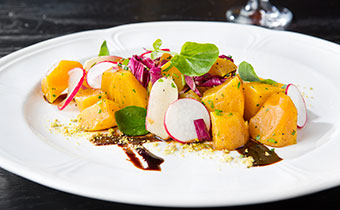 Food + Drink
We set the bar high at Kimpton Hotel Palomar. Our creative chef and mixologists wouldn't have it any other way. Experience our delicious cocktails and small plates and see what the buzz is all about.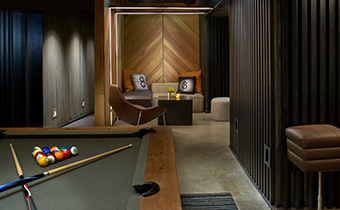 Promotions
We think your next meeting deserves all the extras. So we've created a perk-y portfolio of discounts and special amenities designed to make sure your next gathering is a deal-making marvel.