Eco-friendly is part of who we are
At Kimpton Hotel Palomar Los Angeles Beverly Hills, we have the environment in mind. We are proud to do our part to care for our environment and reduce our carbon footprint, and yours, as a green hotel in Los Angeles. From recycled materials to high efficiency cooling systems and a preference for clean-air vehicles, we've made sustainability a priority. Let's take a peek into the green practices at our environmentally friendly hotel.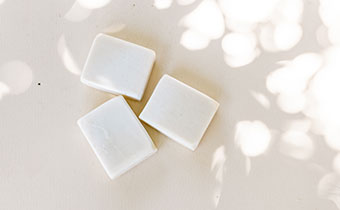 Sudsy Second Chances
Thanks to our partnership with Clean the World, unused portions of our bar soaps don't get tossed into the trash. Instead, Clean the World recycles them to provide hygiene kits for impoverished communities worldwide, as well as areas recovering from natural disasters.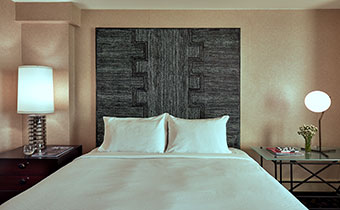 Efficiency Shines
All light fixtures in our guestrooms, corridors and public spaces use energy-efficient LED bulbs.
Better by Volume
Every bathroom uses large, refillable shampoo, conditioner and shower gel amenities by Atelier Bloem, eliminating the disposal of small plastic bottles.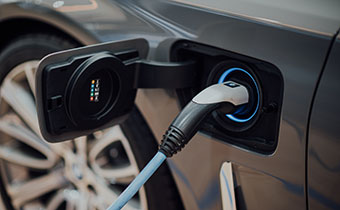 Spark Your Ride
Electric vehicle charging stations are available for guests who valet with the hotel — including Tesla Level 2 Chargers and Universal Electric Vehicle (EV) Chargers.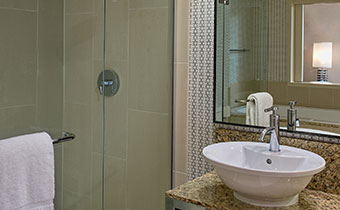 Go with the Flow
Even our toilets are in the sustainability game. We've installed low-flow, low-flush commodes to conserve water.
If you're serious about protecting the earth, know that you have a kindred spirit in Kimpton Hotels — and Kimpton Hotel Palomar Los Angeles Beverly Hills in particular. Come for a visit. We'll make sure you have a sustainable stay to remember.