Double Take
Located in Kimpton Hotel Palomar Los Angeles Beverly Hills ● 310.474.7765
Coffee, Cocktails + California Comfort Food
Situated on Wilshire Boulevard between Beverly Hills and UCLA, Double Take is a neighborhood gem and dining hotspot inspired by a Hollywood backlot.
Chef Bryan Podgorski's serves up unfussy, market-inspired snacks, salads and entrées that shine with Southern California ingredients. Grab coffee and house-baked pastries on your way out in the morning or linger over breakfast while working in the lounge. After work, let Sarah Mengoni's modern West Coast cocktails mellow you into evening.
Hours
Brunch:
Daily
6:30 a.m. - 2:00 p.m.
Bar:
Daily
4:30 p.m. - 11:00 p.m.
Dinner:
Daily
4:30 p.m. - 11:00 p.m.
Breakfast Included
Enjoy up to a $50 credit per day towards breakfast for two at Double Take.
Subject to availability.
Offer not valid for day of check-in.
Blackout dates may apply.
BOOK NOW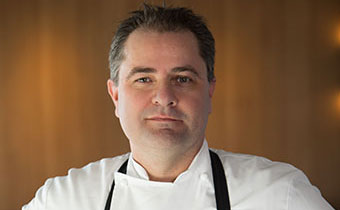 Meet the Chef
A graduate of Le Cordon Bleu College of Culinary Arts in Las Vegas, Chef Bryan Podgorski's culinary philosophy is influenced by Thomas Keller, who trained him at Napa Valley's French Laundry and later named him chef de cuisine at Bouchon Bistro in Las Vegas. After running his own Tavern on the Coast in Orange County, Chef Bryan now brings his innovative approach to classic American comfort food to Double Take.