The doyen of drinks at Double Take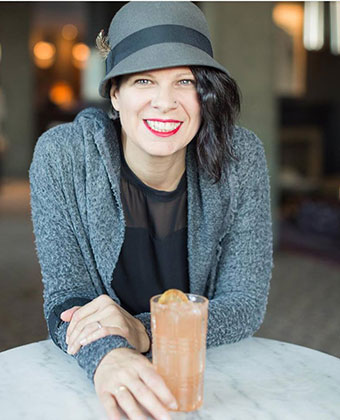 Sarah LM Mengoni found her calling when a part-time gig as a bartender turned into a full-time passion. A Michigan native, she spent four years running the bar at Chicago's South Water Kitchen before making the move to sunny and warm Los Angeles.
Now a renowned mixologist, Sarah is the co-founder of Spirit Animal Beverage and the force behind the bar program at Double Take LA, using her creativity, along with fresh herbs and produce, to make deliciously inventive cocktails. Her recipes have caught the attention of Food & Wine, Elle, Vogue, and the Food Network among others. She was featured at the Los Angeles Women Chefs and Restaurateurs Annual Conference, and was one of Hotel F&B's 2017 50 Women to Watch.